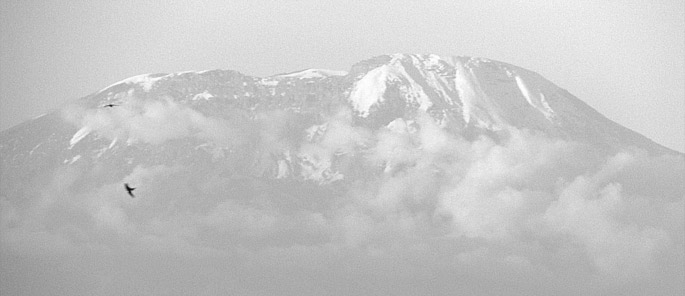 Tea with Tia
Jun 3, 2009
In the summer of 2008, I began moving forward with plans to visit my friend, Tia Ao, in Mokokchung, Nagaland. Back in May, 2002 Tia and her husband, Chuba Ao, visited with our family here in our New York home. That was Tia's third visit to the U.S. and our home. Chuba then wrote in precise detail instructions for obtaining an Indian visa and recommended air travel from New York to London to New Delhi to Assam to Mokokchung, Nagaland which is located among the seven states of  Northeast India. I kept those sheets of handwritten instructions for six years in my desk drawer hoping & praying that one day I would sit with them in their home away as they had sat in ours. I longed to see with my own eyes the children's residential school they had founded together and their other projects aimed at improving the quality of life for the residents of their beloved region.
Tia & I were close instantly when we first met in the mid-nineties. We shared spirituality, vision, and our love of tea. I was thrilled to introduce new blends to her from my collection of Celestial Seasonings teas perched above my kitchen stove. Drinking tea together afforded her time to remember and talk of life in Mokokchung . Eager to learn of her culture I eagerly  listened to tales of her experiences as we drank tea together. Iwondered if I would ever see the places she described to me.
Time on this earth ran out for Chuba and he passed on to his eternal reward in July, 2005. The sad news reached us via email from the mission contact in Coventry, England, Mike Holt, whom I'd never met.  How my heart ached for Tia when I learned the news that summer afternoon! My attempt in consoling her through a telephone call deepened my resolve to go to her. An ancient Hebrew proverb states that, "Like cold water to a weary soul is good news from a distant land."  If I ever visited Tia I would bring good news of comfort and encouragement from a distant land.
Fast-forward to October 2, 2008 and desire  met opportunity as my friend, Jacinta Vondell, and I boarded BA Flight 0116 at JFK Airport with final destination of Mokokchung four days later. It was an arduous journey of over eleven thousand miles by auto, aircraft, and Land Rover.  I was now in Tia's home, in her kitchen, at her table drinking tea from her tea pot. Our cups were brimming with some of the Celestial Seasonings samplings I had brought for her.
Before Jacinta and I settled into her guest room that first night, exhausted physically but elated in spirit, Tia's sweet voice called my name as she came through the door and brought in a case of bottled water for our stay. "That is so much!" Jacinta and I exclaimed. She replied, "Sarah and Jacinta, you have come all the way from America to see me the least I can do is give you water to drink!"
Mbele!
Sarah Anne Smith, South Asia Director