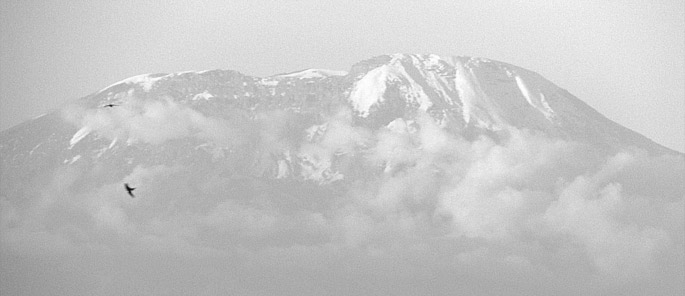 What a Joy!
Jul 22, 2009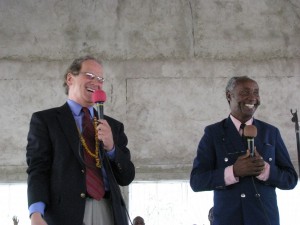 Let me introduce you to John Matthew.  John Matthew ni sauti yangu = my voice in Swahili.  John has been an interpeter for me and many, many other Americans who have come to Sakila for many years.  If you have ever had to use an interpeter you know that they are more valuable than words can express.  Not only has John been able to interpet my words, but over the years we have come to know one another so well that he can tell what I'm thinking and say in the exact way that I would say something if I were saying it in English.  As you can tell from the picture we are comfortable enough with one another to have some fun while we are speaking together.  What a gift he has been to me (and others.) 
John is a man of a few words, but his words are honest, sincere and encouraging……absolutely no fluff with John Matthew.   However what I admire the most about John is that he is a faithful and loyal man as he serves the people.  John is the man in charge when Eliudi is away.  He is unshakeable and an example of someone you can count on when others falter in the  time of trials.  While many have withered John has stood, and it is encouraging to behold a faithful man.  "Prov 20:6 Many a man claims to have an unfailing love, but a faithful man who can find?"
John Matthew it has been a joy to work together with you.
James R. Smith
P.S.  How about that nice necklace I am sporting?  A going away gift.