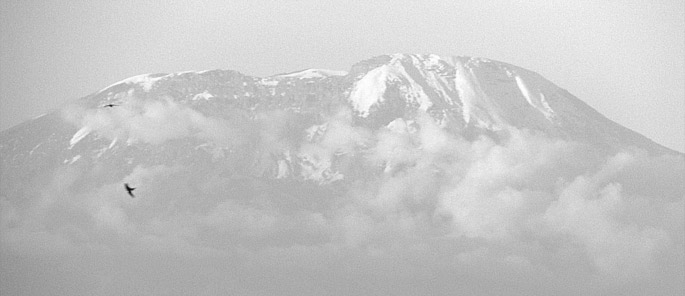 "With My Last Breath"
Sep 12, 2009
Tanneken with her people
Recently I was privileged to be in the audience when Tanneken Fros delivered her passionate update of work among the bereft orphans of Beira District, Mozambique. Twenty miles outside of Beira is the town of Dondo where Tanneken Fros has been residing since 2001. 
A rapid synopsis of her life beginning with ancestral Holland went like this…born in Paraguay, educated in the USA, worked with handicapped youth in NYC & Connecticut, then with drug-addicted adults in Israel. After this brief introduction her listeners are held in rapt attention since we NOW know that this woman has "been around!"
For 450 years Mozambique was a Portugese colony. Over one million people were taken as slaves during the 1700's alone. Revolutionary war began in 1962 and ended in 1975. Civil war followed, leaving more than one million dead, and thousands of war orphans. Aggravated by droughts and famine, Mozambique plunged into economic collapse. Fighting stopped in 1992 and two years later UN troops oversaw the country's first free election in years. Today there still remains much need for rehabilitation and development.
During the last decade, Mozambique has vied with other African nations for an unenviable status – the world's poorest country. The average age of death is 35 years old, and the average annual income is less than $900 USD. Due to poverty, war, diseases, AIDS, and natural disasters, Mozambique has an inordinate number of orphans. It is estimated that the nation is now caring for more than 1.5 million orphans. Many choose to respond to these statistics by throwing their hands up in the air. Tanneken and we, at HOPE FOR CHANGE, have chosen to throw our arms open wide.
To accomplish this, Tanneken pairs local families with the forlorn children in holistic ministry to their spiritual, emotional, and physical needs. Education is on the top of her list for all of "Tanneken's Children" as she oversees and directs funds for school fees, housing, medical, transportation, clothing, and training in cottage industries, carpentry & woodworking, and farming projects. Sounds like a tall order…and it is!
Go back with me to that Sunday morning during Tanneken's presentation and I'll take you to the part when she answers the often put-to-her question, "How long will you stay in Mozambique?" Her enlivened eyes roam across the faces of all present and after a pause pregnant with hush, she shouts, "With my last breath I will re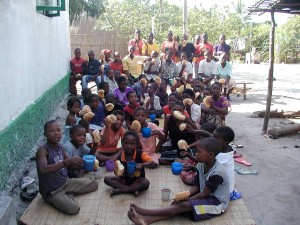 main and care for my children!"