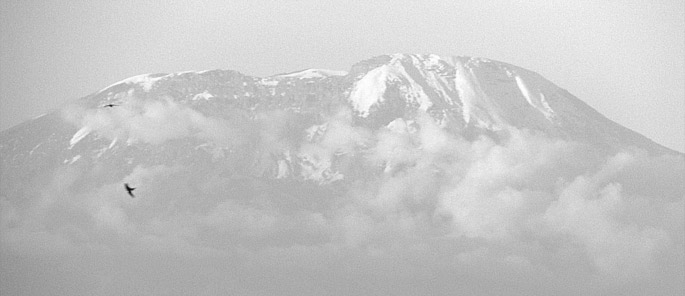 "Morning Has Broken, Like the First Morning…"
Nov 14, 2009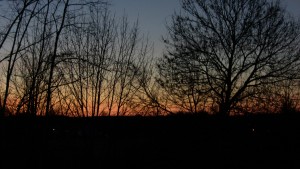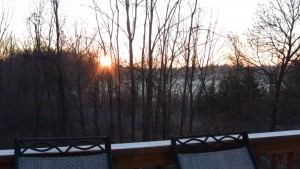 For many of us music and, in particular, certain songs mark moments in our lives, both happy and sad. When reheard many years later, the song evokes memories and awakens imbedded emotions. One of "my songs" is the hymn "Morning Has Broken". In 1930, Percy Dearmer, editor of Songs of Praise (published in 1931), approached and asked English poet and children's author, Eleanor Farjeon, "to make a poem to fit the lovely Gaelic tune, Bunessan."  We can all thank Eleanor that she rose to the occasion and wrote the lyrics for "Morning has Broken". Pop and folk singer, Cat Stevens, included an acoustic version on his 1971 album Teaser and the Firecat. The familiar piano arrangement on Stevens' recording was performed by Rick Wakeman, a classically trained keyboardist with the British progressive rock band Yes.
Morning has become my theme song for my six-week trip to UK, India, Nagaland, and Sweden which was just completed on November 10, 2009. I say completed but in one sense it will never be really completed or ended. I am back here in New York once again safe in my husband's strong, loving arms but part of me has been left in the places that I visited and in the hearts of those I lived with during the six weeks.
On the sunny morning of October 28th three of us, Sarah Jane, Tiala  and I, were riding with Imkong through the streets of Dimapur, the commercial capital of Nagaland, India. Sarah Jane and I had departed from JFK Airport on October 1st. This day in Dimapur was five air flights and twenty-seven days later. I had travelled twelve thousand miles to see my friend, Tiala, who I've known for almost twenty-five years. She and her husband, Chuba, had founded a children's residential school for non-income families of their surrounding. Enrollment had topped four hundred students. Running the school was now left up to Tiala and her family. Chuba died in 2005. Challenges were on every side – water supply, food supply, staffing, etc… She desparately needed a friend to come by her side and encourage her. That friend was going to be me – all the way from New York!
Delight at making the trip successfully filled my soul! Imkong is Tiala's younger brother who had spent the early seventies studying in Birmingham, England, living the counter-culture life, and listening to Cat Stevens.  The four of us were now listening to Cat Stevens, chiming in with our voices each time the first verse looped, completely united in the moment, and listening to Imkong as he related his personal history. I love hearing people's stories and, believe me, I have notes on hundreds of them!
As Stevens' lyrical version of Morning was streaming through the Pioneer MP3 player in Imkong's 2009 Hyundai Elantra  my mind went back to where I was in 1970 and 1971 and 1972…. then I fast-forwarded to September 17, 2005 to the wedding day of our oldest son, Tim, to his lovely bride, Kim. To say that the year 2005 was a tuff year for me is to understate the severity of my year-long personal struggle. Suffice it to say that I wasn't sure that I was going to MAKE IT to my son's wedding. For eleven excruciating months I had suffered with severe depression and exhaustion caused by menopausal estrogen depletion. Nevertheless, with the help of my friends and my husband, my necessary wedding preparations were pulled together. On a gloriously sunny Friday afternoon, September 16th,  with every fiber of my psyche resisting, I inched my way into the passenger's seat of our Chevy Blazer for the drive up to the Catskill Mountains Full Moon Resort located in Oliverea, NY. This would be my first destination wedding weekend.
During a traditional American wedding event, every mother looks forward to "her" moment on the dance floor with her son and the song of choice to express her memories and emotions at this dramatic milestone in both of their lives. Much care and effort is usually taken to select the right song. My outlook was no different and although I did not have the energy nor inspiration to choose my song, my husband, James, soundscaped ITunes and made suggestions. We chose "Morning Has Broken" as performed by Diana Krall & Art Garfunkel and featured on The Chieftains 2002 recording, The Wide World Over (A 40 Year Celebration). Amazing grace met me when Tim and I stepped into the spotlight on the parquet dance floor and for the duration of the song I felt good. Weeks later I recovered from my depression and the malaise of my soul and body that had threatened to derail my living.
Back to that day in Dimapur….if someone had told me on September 17, 2005 that four years later I would be riding through the busy streets of Dimapur, Nagaland, on a brilliantly sun-filled morning with my dear friend, Tiala, my response would have been, "Really?" A far-away stare in my eyes and a profound weakness in my voice would have defined my lipid utterance. Right now tears are flowing from my eyes as I write this blog article. Music evokes past memories and awakens imbedded emotions. My tears today are tears of joy and triumph. Read to the final words of Morning – "Praise with elation, praise every morning; God's recreation of the new day." If you can, take a few moments to listen to one of the versions of "Morning Has Broken". You will be enriched! http://www.youtube.com/watch?v=UBTDR5olRT4
Here's a picture of Imkong, Tiala, and myself studying  a table's "Lazy Susan" in one of Dimapur's shops and also two shots of Nagaland's city street scenes. Sarah Jane is behind her Nikon Coolpix camera. Hope you see these Imkong!
Sarah