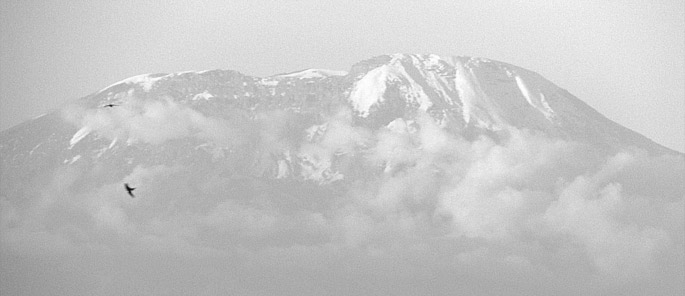 "Buying 8,000 Liters Per Day"
Jun 7, 2010
In 1996, my friends Chuba and Tiala Ao opened a children's residential school, referred to as an "English" school, in Mokokchung, Nagaland, part of the Northeast States of India. Hindi is also taught to all students. Currently, the enrollment is 430 children ranging in age from four years old through eighteen.  Today I spoke with Tiala and her daughter, Sentila, who now runs the school since her father's death in July, 2005.  Sentila and her husband, Moa Jamir, are among our HOPE FOR CHANGE partners in India.
Last year Monsoon brought rain during the second week of April which was much earlier than 2009 and 2010 when the school campus was parched until mid-June. Generally, the "dry season" lasts for four months from January thru April and everyone watches the skies over Mokokchung for the winds of Monsoon to bring the big, dark clouds. However, in order to "harvest" rainfall from the sky, the bulging clouds must stall long enough to deposit the rainfall in the existing roof reservoir. When they don't – the school staff must purchase bottled water.
Rainfall in 2009 was too sparse; in the final analysis rainfall in 2010 was too much ~ crops were ruined. Too much rainfall also brings sickness ~ epidemics of malaria, cholera, and typhoid. Sadly, immunizations are few and far between. Rainfall last year was moderate.
During the months of February and March and early April of last year, school administrators had to send their chief driver, Bahadur, to town to buy water every day. Actually, Bahadur made the 5K drive twice a day never knowing for certain if the town supplies had run out or not.
Now look at the picture up above. Tiala is standing next to a case of twelve 1-litre bottles of water. Add 7,988 litres to that case and you'd have the amount that Bahadur hosed into the truck 's water tank each morning and afternoon during the dry months ~ 8,000 litres of water a day. At the present exchange rate the purchase price comes to approximately $ 17.40 per day plus the cost of diesel fuel and Bahadur's pay. That adds up to just under $130.00 per week and close to $520.00 a month.
I can think of better uses for the school's precious operating funds. So can Tiala, Moa & Sentila. Placing more children in the classrooms and dormitories comes to mind first ~ local children who long for the type of accredited education provided by the school.
Here is good news ~ there is a solution to having to buy 8,000 litres of water a day! Moa, the school's resident engineer, has a plan to build a second "Roof Reservoir System" which would harvest rain from the heavens during the rainy season. Enough could be collected, stored, and filtered to see the campus residents through next year's dry season. Wouldn't that be wonderful!
You can read all about the details of this system and the modest cost on our web site www.H4Cinternational.org Click on the Current Projects Tab and then the Engineering icon and scroll down to "Nagaland Water Reservoir System". Construction can begin as soon as the funds come in.  Donations may be sent via U.S. Postal System to our Lake Katrine address or through PayPal on the web site. Please note that PayPal deducts a processing fee.
Yours for Hope For Change,
Sarah Anne Smith