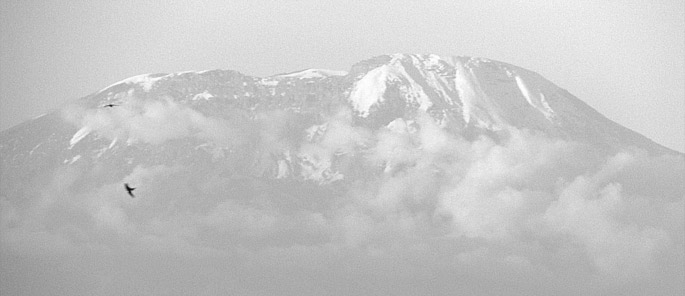 First Stopover ~ Altensteig, Germany
Nov 30, 2010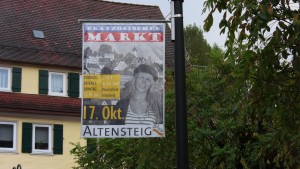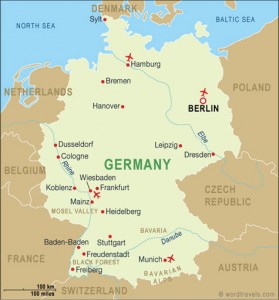 Visiting our H4C projects in Mokokchung, Nagaland was the "spine"  of my recent journey to South Asia. Notwithstanding, I planned stopping in Europe on my way from New York to India. One reason for this travel preference is to allow my mind and body to adjust to the effects of time zone travel. In fact, European time zones put me halfway through the ten+ zones which are at my final destination and in the Himalaya foothills below Tibet.
I chose Germany as my outbound stopover because we have friends there. Eric Supen and his wife, Jana, live in lovely Altensteig, nestled in the Nagold Valley situated in the Eastern Black Forest of Germany. More precisely, Altensteig is mid-way between the cities of Strasbourg and Stuttgart and close to the French border. I flew into Stuttgart Airport. The black forest region (Schwarzwald) is famous for its cuckoo clocks, watchmaking, skiing and tourism. An old castle looms over the quaint village of Altensteig. I saw it from a distance and I think it is in one of my photos.
Some of my cultural introductions to Germany were admiring the views, learning local history, walking through their autumn open-air market, and dreaming of the last piece of Black Forest Cake that I had. My brother-in-law, Robert Scordia, made it and it is legend! The weather was chilly and rainy and although I did not pack a winter coat my Pakistani shawl did  quite a good job of keeping me warm. Add to that ample cups of tea everywhere I went! 
Eric and Jana were splendid hosts and I want to take this opportunity to thank them for their hospitality and that of the staff and students at the YWAM base in Altensteig. All of our meals were home-cooked ~ German style and delicious! And…our hospitality suite cabinet was well-stocked with a generous selection of teas ~ both familiar and unfamiliar. I do not know who is responsible for this tea stash but I send a heartfelt "thank you" to whomever you are! Your tea kept me warm and soothed.
I plan on posting more snaps and more about the people of Altensteig and the YWAM base on our other blog located at
www.morningstarcf.org
and you will find the BLOG TAB on the HOME PAGE .