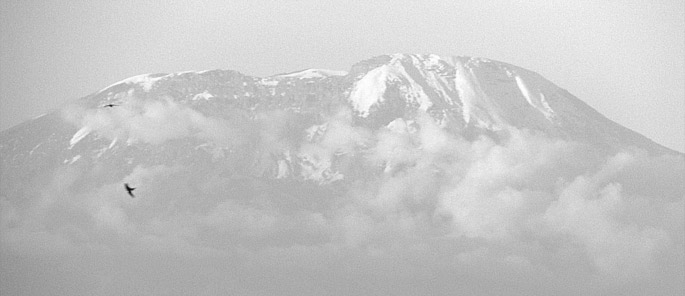 Kohima ~ Capital of Nagaland
Jan 2, 2011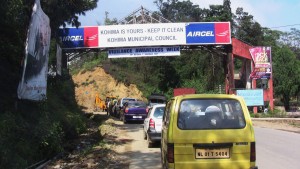 "Kohima is Yours ~ Keep it Clean"
Welcome to
MBELE!
blog site. This site serves to keep our
Hope For Change International
followers
informed
of our travel exploits
and
inspired
by the dedication of our remarkable H4C partners around the globe. On November 17, 2010, I returned safely home in the USA from a five week journey to Northeast India, specifically to the Indian state of Nagaland which sits below Tibet in the foothills of the Himalaya Mountains. Since most of the world is unfamiliar with this remote region of the world I have taken it upon myself to educate our MBELE! readers as best as I can regarding this unique locale and population. One of my young hosts, Neingulie, stated Nagaland's development this way, "From headhunters to cyber world in one hundred years!" His use of the term "headhunters" is literal and not at all the post modern usage in Western corporate job hunting circles.
My ultimate destination and purpose of this H4C adventure was to tour our children's residential school in Mokokchung, Nagaland. An arduous travel intinerary was required as follows: vehicle ride to JFK Airport, flight to Heathrow Airport, UK, flight to Stuttgart, Germany, flight to Istanbul, Turkey, flight to Mumbai, India, flight to Kolkata, India, flight to Dimapur, Nagaland, six-hour vehicle ride to Kohima, and five-hour vehicle ride to Mokokchung. You may be saying, "Whew!" I did! In my quest to become saturated with Naga culture and geography our hosts agreed to a three night stay in Kohima. There, I would visit both historical, commercial, and trekking sites. Before I get to that, though, I cannot resist showing you some examples of "signing" that I saw on city streets and along roads. Here you will find also a mini portion of Kohima's remarkable history.
Kohima – (Hindi: कोहिमा) is the hilly capital of India's north eastern border state of Nagaland which shares its borders with Burma. It lies in Kohima District and is also one of the three Nagaland towns with Municipal council status along with Dimapur and Mokokchung. Kohima is so called because "Kew Hi" is the name of a plant grown on the mountainside. "Kew Hi Ma" means "the men of the land where the flower Kew Hi grows". Earlier, Kohima was known as "Thigoma". Incursions into the Naga territory beginning in the 1840s met with stiff resistance from the independence loving Nagas who had never been conquered by any empire before. The stiffness of the resistance can be gauged by the fact that it took nearly four decades for the British to conquer a territory that is less than 10,000 square kilometres (the eastern region was left free). Kohima was the first seat of modern administration as the Headquarters of Naga Hills District (then under Assam) with the appointment of G.H. Damant as Political Officer in 1879. When Nagaland became a full fledged state on 1 December 1963, Kohima was christened as the state capital.
In 1944 during
World War II
the
Battle of Kohima
along with the simultaneous
Battle of Imphal
was the turning point in the
Burma Campaign
. For the first time in South-East Asia the Japanese lost the initiative to the Allies which they then retained until the end of the war. This hand-to-hand battle and slaughter prevented the Japanese from gaining a high base from which they might next roll across the extensive flatlands of India like a juggernaut.
Kohima has a large cemetery for the Allied war dead maintained by the Commonwealth War Graves Commission. The cemetery lies on the slopes of Garrison Hill, in what was once the Deputy Commissioner's tennis court which was the scene of intense fighting, the
Battle of the Tennis Court
. The
epitaph
carved on the memorial of the 2nd British Division in the cemetery.
"When you go home, tell them of us and say, 'For their tomorow, we gave our TODAY'"
Information billboards abound in Kohima. The above sign reinforces the life principles of basic human needs and basic human rights. Click on any of the pictures to enlarge.
Due to its elevation, Kohima features a more moderate version of a
humid subtropical climate
. Kohima has a pleasant and moderate climate – not too cold in winters and pleasant summers. December and January are the coldest months when frost occurs and in the higher altitudes snowfall occurs occasionally. During the height of summers, from July–August, temperature ranges an average of 80-90 Fahrenheit. Heavy rainfall occurs during summer.
Kohima is located at
25°40′N 94°07′E / 25.67°N 94.12°E / 25.67; 94.12
. It has an average elevation of 1261 metres (4137 feet). The town of Kohima is located on the top of a high ridge and the town serpentines all along the top of the surrounding mountain ranges as is typical of most Naga settlements.
'Kohima village' called 'Bara Basti' or 'large village', which is the second largest village in Asia, forms the northeastern part of Kohima urban area today. The Bara Basti is divided into 'khels' or localities. There are four of them, namely – Tsütuonuomia, Lhisemia, Dapfütsumia and Pfuchatsumia. They are termed shortly as T, L, D, and P Khel respectively.
The Nagaland State Museum is comprised of exhibits of gateposts, statues, pillars, and jewelry. A ceremonial drum which looks like a dug-out war canoe is exhibited in a separate shed. The basement of the museum has birds and animals of the North-Eastern hill states.
Probably, you can read my thoughts as I saw and read many signs about earthquakes, natural disasters, and water usage.
Assam Oil is the fuel of choice.
Finally, more appealing signs along the road ~ I tried to read them all to learn about the outlook of the Naga people and city-dwellers of Kohima.
And one more sign that I saw on my visit in 2008, and in 2009, and in 2010. The truth of this warning is true on the roads of every nation.
As you may know, land line telephone usage is being by-passed by the younger generation in Nagaland as in other developing nations. Many Nagas have two or more mobile phones with different phone plans based on roaming networks and use of SIM cards. Cell phone companies are in fierce competition with each other for the young market.
I will close with a snap of some of my Kohima friends minutes before we embarked on our vehicle journey to Mokokchung. Oh, and you are now seeing our Mahindra Scorpio vehicle. In a good way, I now have an emotional attachment to this off-road vehicle. Hopefully, my forthcoming travel videos will display the skills of our drivers over jungle pathways. Our safe travel depended on the Mahindra's dependability and our excellent drivers! More about them, Moa & Yapang & Bahadur, in a forthcoming blog.
And, here is a view of the last Kohima intersection before we drove through our first "Exit Check Point."
MBELE!
Sarah Anne Smith